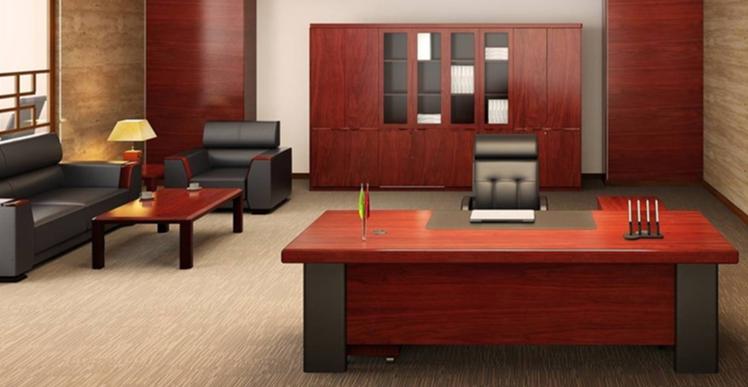 Buying furniture for your office is one of the most arduous tasks that you would be doing because it is not as simple as walking into a furniture store and ordering. It is much more complicated than that. If you are not well prepared, you would be in a lot of trouble. Fret not, Garnet furniture is here to help you out with your furniture issues. This entire article is dedicated to helping you understand the things that you need to keep in mind before buying furniture for your office.
9 factors that you need to consider before buying furniture:
Budget:
It is easily one of the most important aspects of your buying decision. Without a clear budget, it is pretty easy to overshoot your budget. Even though you know about the kind of furniture that you want based on the size of the office and the number of employees, it is important that you know how much you can afford to spend.
Sturdiness:
When you are looking to buy furniture, always think of the long-term. Your employees are going to use your furniture for many years and it is important that you provide them furniture that will withstand wear and tear. Opt for furniture that will last for a long time.
Measure office space:
The office space that you have is limited. This is why you need to measure the space that is available in the office before you go out to buy furniture. If you are buying furniture online, then you need to read the specifications properly so that there is no issue when you bring the furniture back to the office. Also, leave enough space for your employees to walk around. There should be no constraint for space after you place the furniture in the office.
Aesthetics:
Looks don't matter. Do they? When it comes to furniture, especially in your office, it does matter a lot. Your clients who visit your office can leave impressed or unimpressed based on how your office furniture looks. Good furniture even sets the mood for your employees who work every day.
Comfortable furniture:
Just because a piece of furniture is expensive or looks pleasing to the eyes, it doesn't mean that it is comfortable to use. Uncomfortable chairs and desks can have a negative effect on the psyche of your employees. Ensure that the furniture that you buy is comfortable for your employees and doesn't cost them any kind of inconvenience. The chairs should be properly cushioned, height should be adjustable, tilt and recline should also be modified based on the user's needs.
Align with your values:
If you are a financial institution, it is best not to go with furniture that has bright colours as it is completely different from the personality that your clients expect from you. The office settings that include the furniture can be as stylish as you want it to be. But it should reflect the values and ethos of your organization. If not, the mismatch would look glaring and make your business look less credible in their eyes.
Be minimal:
Do not fill your office with furniture. Only buy furniture that works well for you and is pivotal to your office. If you think something is a little extravagant, then do not buy it. Even your employees would prefer a place where there is not much to be distracted. At the end of the day, your employees would prefer a place where they feel safe and the atmosphere is excellent to sit and work.
Functionality:
If you spot an excellent looking chair but realize that it is immovable, would you even buy it? No, not at all. The furniture that you buy should be able to serve the purpose of why it was bought in the first place. Aesthetics is nowhere as important as functionality. If a piece of furniture that you buy does not add comfort to your employee, there is no use for the furniture, isn't it?
Enjoy the process:
While keeping all the points in mind is important when you buy furniture for your office, it is also important that you make choices that do not impact the fun in the process. Do not worry too much about getting the right piece of furniture. There is nothing called right in this. Ensure that it is comfortable and has the right functionalities, that is more than enough.
Conclusion:
Furnishing your office is not only about filling the space in your office with furniture. It is much more than that. You need to create an office atmosphere where everyone loves coming into work every day. The furniture that you buy, the colors that you use, the pieces of art and wall hanging that make up the office- all of these create an atmosphere in the office that makes your customers and employees happy.
If you are looking to buy furniture in Qatar, do not worry, Garnet furniture is here to help you.