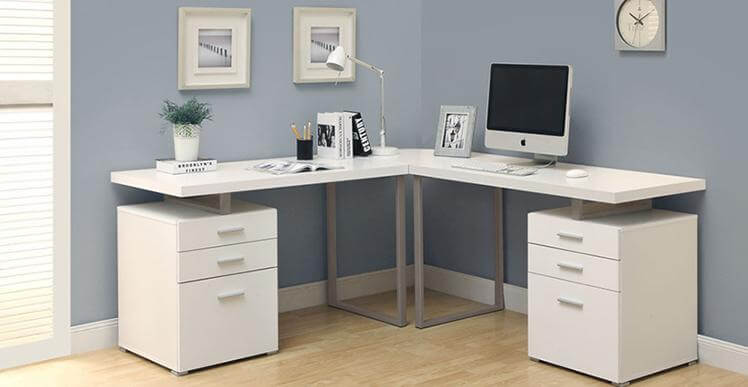 Sometimes we are consumed as to what kind of furniture to buy because the options available are aplenty, not only different kinds of furniture but a plethora of channels to choose from. Let us keep it simple for you here with a piece of advice that you can use every time you are about to purchase furniture. If you are not really particular about the kind of furniture you are looking for and don't have much time to spend on shopping, it is best to go to the nearest store, online or physical, and buy them off the shelf. But if the furniture that you need to buy has to be specially laid out and there are various things to consider, then choosing custom-designed furniture is the best way to go about it.
Measure the area where the furniture is to be placed. Select a design that you like. Use furniture designs and websites that will give you an idea of the various designs available. Check with the furniture vendor if they would be able to work on something similar. Make sure the end design that you have agreed upon is according to your satisfaction. Choose the right materials and ask them to start working on it.
Here are some of the benefits of buying custom-designed furniture:
Many unique options:
Sure, everybody wants furniture that is unique and carries a lot of charm. Mass-produced furniture that you buy may never be equal to that. Especially because there are a lot of people who would have the same design. In custom-made furniture, you have the full creative freedom to choose what you want in terms of color, features, preference and various needs.
Quality of the furniture:
You can use the costliest raw materials that is possibly available to take care of your furniture needs. There is no say on the quality of the materials used when buying off the shelf. The vendor might even be choosing inferior quality materials to cut down on the costs and increase their profits. Any type of material that you want purchased can be done with strict instructions that it has to be of superior quality.
Perfect fit:
Imagine being able to fully utilize a room's space? Buying from a place where there is mass-production, you might not be able to fully make use of the space correctly and can not only lead to a lot of wastage of space, but also make it look less attractive. With custom made furniture, you will never have this problem as you can avoid all of this by knowing the correct measurements and then work on the furniture that is required so that there is maximum utilization.
Complete control of the end product:
Store brought furniture can never match the aesthetic style of the custom-made furniture where each and every detail of the furniture has been uniquely crafted and chosen to give the perfect finish and style. Style, size, materials used, spacing needed, features required- all of this is under your control.
Stick to your budget:
Every customer who pays money for something expects the product to be worth spending the money on. Sometimes, buying custom made furniture can be costlier than mass-produced ones, but you get a lot of other things like features that you want, high quality materials and so on which is a boon. Also, do remember that you can stick to the budget if you use custom-designed furniture.
No middlemen:
When you work with a custom designed furniture, there is direct contact between you and the vendor. There are no middlemen who can wreak havoc with your requirements. This means that you don't need to have any doubts about the quality of the material used as the vendor is duty-bound to be transparent with you and disclose how the furniture is made and the quality of the materials as well. Since there are no intermediaries, it significantly reduces other associated costs as well.
Conclusion:
If you are looking for uniquely crafted furniture that is built by skilled craftsmen, then it is a wise choice to go for custom designed furniture. Sure, mass produced furniture are still useful at various occasions and places, but if you have a different world-view of the impact of furniture on a setting, then take extra effort of contacting folks like Garnet Furniture who can weave magic with your furniture needs. Attention to detail and skills is a must-have for any brand that aims to work with bespoke furniture needs and the team at Garnet Furniture has them in great detail. Custom made furniture also allows you to add intricate moldings and decorative hardware which might not be something that you get from a mass-producer of furniture.