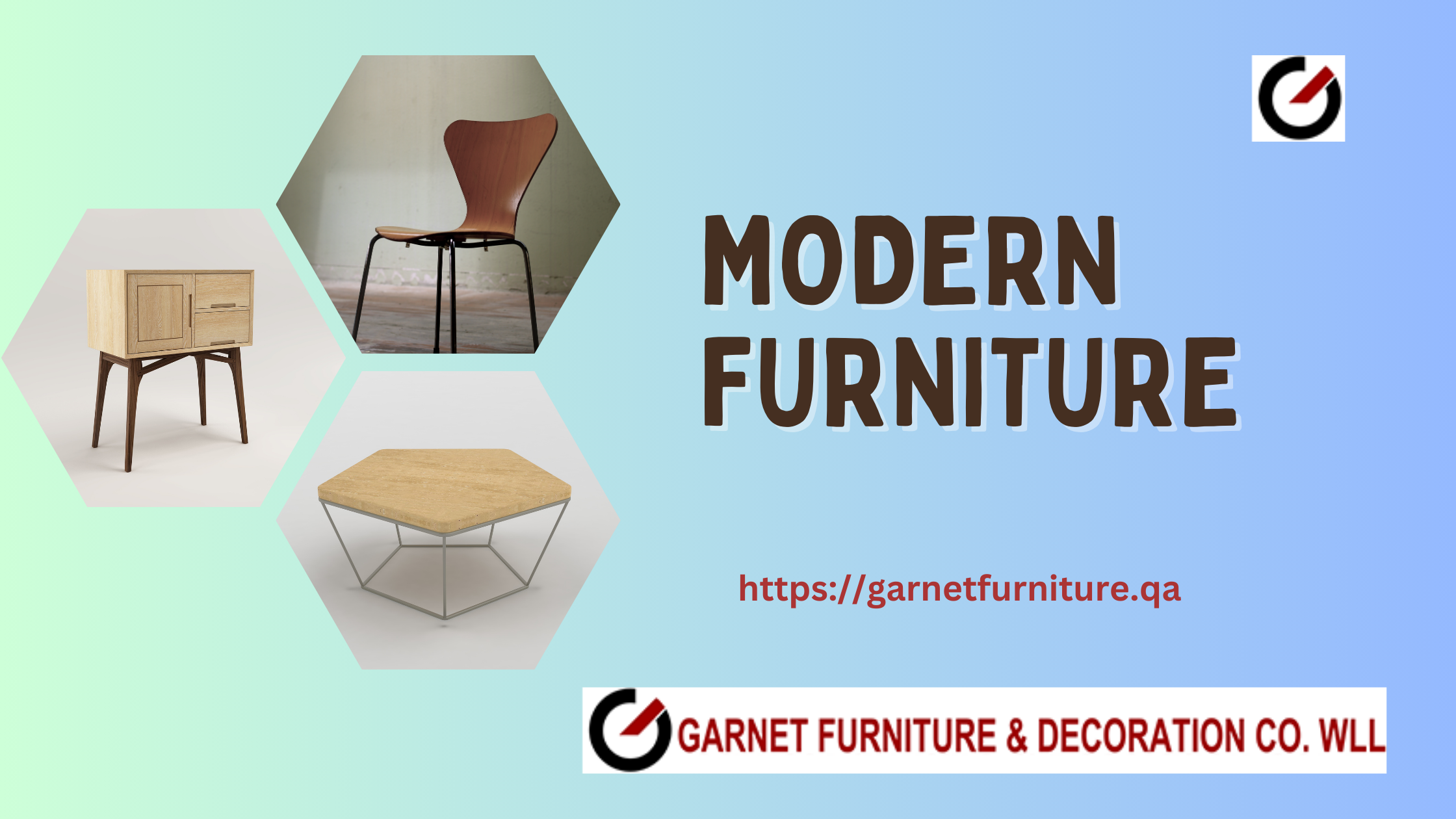 You can contribute to the aesthetic appeal of the office by purchasing office furniture from our Furniture shops in Qatar independently, thereby encouraging others to collaborate and generate more work for the organization or group. This article will discuss the most recent trends in office furniture that will not only improve the appearance of your workstation but also provide the necessary functionality for your daily activities.
Be Aware Of The Following Contemporary Office Furniture Design Trends:
The following contemporary designs of office furniture may be of interest to your personnel:
Practical Furnishings
The distress and distraction brought on by sitting in an uncomfortable chair can be a contributing factor to employees' decreased productivity. Active and practical office furniture must, therefore, be introduced. Poor posture-related injuries such as carpal tunnel syndrome, sore backs, and recurrent strain injuries can be prevented with the assistance of this type of furniture. Indeed, active and ergonomic furniture has the potential to improve one's well-being, thereby serving as an ideal motivator for remote work.
Locations for Collaborations
With the onset of the pandemic, an increasing number of organizations adopted hybrid workspace designs. As a result of mixed working, only a subset of employees are now required to report to work daily. They are instead permitted to select which days of the week they wish to perform. In other words, decreased utilization of real estate has necessitated the use of furniture to ensure timely completion of tasks. Two distinct factors have rendered private cubicle areas unnecessary and unsuitable in design. As organizations become more accustomed to hybrid work arrangements, floor space becomes increasingly congested, causing private cubicles to be exceedingly space-intensive. Second, an increasing number of individuals desire interaction, and since private booths are no longer the norm, teams and employees can converse more.
Interactive Lounges at every turn
Social contact had been severed for nearly two years, as was previously mentioned; this underscores the critical nature of resuming activities. For this to occur, interactive bars are required. These interactive recreation areas will provide collaborative workspaces for employees from various departments within the office. They will be able to break the ice and initiate both helpful and meaningless conversations through participation in the activities. Include bean bags and other comfortable furnishings in the seating area. Further indoor activities such as foosball and table tennis may be incorporated into the lounge area. These locations also impart a distinctive ambience to a company, which resonates with prospective clients and staff.
Powered standing workstations
Utilizing electricity to regulate the desk's height enables the creation of electrical standing workstations. The majority of these workstations have L- and I-shaped frames.
The framework materials utilized for electric standing workstations in Doha are steel or wood. A tabletop, an edge, a motor, a lifting column, and a keypad comprise the electronic desks. According to a recent study, the electric standing desk's mechanism is beneficial to the health of the worker. Standing workstations find widespread application in architectural design offices, workplaces, and other settings that require frequent adjustments to the table's height. Three distinct varieties of standing electric desk adjustments exist. They are portable, electric, and bi-adjustably balanced. In recent years, electrical workstations have gained popularity in Doha, and the staff considers them indispensable.
Most business professionals dedicate over ten hours weekly to work-related activities, whether at the office or from home. People labour primarily while seated, which can result in serious health issues such as neck pain, headaches, and backaches. These can be avoided by providing employees with standing desks that adapt their field of view to their height.
Multipurpose furnishings
Flexible spaces, to be fashionable, require multipurpose furniture. Flex areas are not limited to delivering and serving a single function; they can be utilized for multiple purposes. A large meeting room with a sturdy, long table and numerous chairs can only be used for a single purpose, thereby restricting its practicality. This requires a gradual process and involves utilizing the same meeting room for both hybrid and remote employees. It is simple to convert a large office table into a smaller one in a flex room, providing additional storage space for electrical receptacles and accommodating smaller groups of people. Numerous empty chambers remain when the conference tables are retracted; these spaces can be converted into group pods.
Integrating Technology into Furniture
The evolution of technology is imperative to align with contemporary demands, including that of modern office furniture. It increases the functionality of the workspace, which further emphasizes the importance of adhering to the design. Similarly, when workstations are appropriately aligned, an identical objective can be accomplished. The workstations will require intelligent charging stations, smartboards, and plugs, among other components, to achieve this. This provides the employee with a practical environment to carry out their tasks. This technology has revolutionized the furniture manufacturing process and increased productivity, which is vital for the expansion of a business. We are among the Best furniture stores in Qatar.
Heightened Desks
Should one continue to recline? Desks are not mutually exclusive; desks can be arranged in various configurations. Standing upright, the intelligent workstations can be adjusted to the same height as a table. Moving around can help you break up the monotony of prolonged seating. Ergonomic furniture has the potential to enhance the working environment in numerous ways.
Ahead of the Curve Furniture Bohemian Design
This new trend has begun to be implemented in the business sector, which increases the system's efficiency. The biophilic design facilitates a stronger connection with wildlife than the concrete wilderness. The biophilic design of the furniture enhances the sense of camaraderie that individuals have with nature. By incorporating stone and wood furnishings, water features, verdant walls, plants, an earthy colour scheme, and patterns that evoke thoughts of heart, one can incorporate biophilic design into office furniture