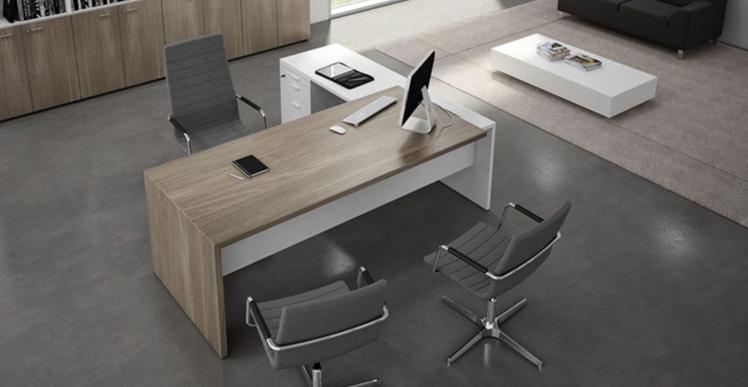 Having an office that is comfortable and modern in its outlook is important for the morale of your employees. It is also a good way to welcome your clients who might drop into your office. Choosing the right modern furniture can change the way how your employees perceive their job. Office furniture in Doha should be stylish, comfortable, ergonomic, unique and most importantly- modern so that your customers fall in love with your brand.
Personalize the office furnishings:
The power of customizing your offerings for clients couldn't be more pivotal in this time and age when there are so many competitors. Personalization is considered a big add-on as everyone wants a solution that caters to their specific needs. Do not buy mass-made furniture if you can afford to spend on modern furnishings which will add to the charisma. Even if you have the budget, it makes sense to take the services of professional furniture suppliers in Qatar like Garnet who will be able to give you kickass suggestions.
Functionality > Aesthetics:
The way your furniture looks is important but if it gets in the way of functionality, then you are doing it all wrong. Practicality and functionality rank above the looks of the furniture that you intend to purchase. Your choice should be to find furniture that has the right functionalities, aesthetics is only an added bonus and it has nothing to do with modern furniture. The furniture in your office should complement the look and feel of the business that you are in. As an outdoor furniture supplier in Qatar, Garnet furniture can help you finding furniture that is highly functional.
Ergonomics:
While we spoke about functionality in the previous point, ergonomics is equally important. In fact, making your employees use furniture that will not harm them physically or mentally is pivotal to your sustenance. Not because you don't want employees to sue you thanks to work-related injuries. But because your employees deserve the best. It will reflect on the output they create as well as the care with which they handle your customers.
Your office chairs should be adjustable, have a solid back, strong base, swivel, and more. The seat should be adjustable and there should be spine and hip support. With Garnet furniture, a top fit-out company in Qatar, finding ergonomic furniture is easy and it comes with a sturdy design and aesthetic feel that it makes it impossible for your employees to be upset with you.
Modern workspaces:
The workspace should not be just filled with tables and chairs for working. Your employees need an atmosphere that is not just about work too but it should come with outlets to relax and get inspired. Give them space to discuss ideas. Items like coffee tables, high tables, floor cushions, bean bags, coffee machine and more can make them feel as if they are part of a modern workspace that values ideas. Open workspaces are great these days, professionals love it. Ensure that you give private spaces as well where employees could take phone calls, discuss and brainstorm. With cushions and more that caters to every whim of your employees, it is important that you keep them mentally feeling well too.
Modular storage:
While there are fewer papers and files these days in offices, that doesn't mean you shouldn't have provisions to do the same. If you don't use modular furniture for your needs, then you can expect a lot of paper strewn around messing the workspace. Modular furniture will ensure that your storage needs are met without any difficulty. As a furniture supplier in Qatar, Garnet furniture will be able to help you in finding modular storage.
Keep it minimal:
When it comes to furniture, the more is not merrier. It is easy to go overboard on buying a ton of furniture that is not only useless for you but also takes up a lot of space. A modern workspace should have a lot of free areas to walk around. An uncluttered office is best as it keeps your employees at peace. If there is a lot of commotion and disorganization, it will reflect on the work of your employees. Buy office furniture in Qatar with Garnet to get the best for your office.
Use colours and decors:
Most offices go with white or grey colour as it makes the workspace look lighter and larger than it already is. Wood tones are for traditional offices. You can mix a hue of colours to make your workspace look as cool as possible.
Wall hangings can make a huge statement as well. Using large wall arts will capture the attention, using a metal lamp to spread its light on it makes an emphatic statement.
Keep it simple:
With all that said, modern office furniture is quintessential in this time and age. But there's a catch though, you need to keep it simple. While using the latest technologies along with ergonomic features is an add-on, ensure that you do not add ornate elements that complicate the design. Simplicity always wins.
Conclusion:
If you are looking to modernize your office by working with furniture suppliers in Doha, Garnet furniture can help you do just that. With its suite of stylish furniture, you will never have to look outside for choices. Garnet has a wide range of options that are both versatile and comes with unique design features. Garnet has a wide variety of furniture that is a result of modern design and our highly innovative technology.